Address:1737Room 15th Building 201 Jinxiang Road Pudong Shanghai China
Name:Linda
Tel:0086-021-58999010
MP:0086-021-58999010
Fax:0086-021-58342386
E-mail:suyu@suyurail.com

Description:RAIL SOLUTIONS ASIA 2016 Kuala Lumpur Convention Centre, Kuala Lumpur, Malaysia May 11 - 13 2016 Regarded by many as the best railway show in Asia, our annual show combines; A wide-ranging exhibition, A comprehensive conference programme The Annual Congress of the Asian Railway Operators Association and provides 'A one-stop solution for all your product and information needs' 2400 m² exhibition space 1900 participants 160 conference delegates 10 Asian railway operators

Description:Middle East Rail is the region's longest running and most successful railways event. For almost a decade we have helped shape the regional rail market through sharing knowledge, educating the market and facilitating influential meetings. As Middle East Rail enters its 10th successful year, it now welcomes over 9000 attendees and takes up over 18,000 sqm at the Dubai Exhibition and Convention Centre in the UAE. It has grown to become Middle East and North Africa's most important and best supported railways conference and exhibition.

Description:SMART RAIL as the largest rail technology show in Asia SmartRail brings together senior experts, leading railways, government agencies and suppliers over two days to share their experiences and solutions. This cutting edge free to attend exhibition focuses on key projects, case studies and product launches.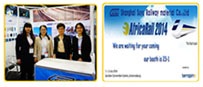 Description:Africa is the wolrd's fastest growing rail market. To explore this market, SUYU has been attending AfricaRail Show, Africa's largest transport and infrastructure show, for two years. During AfricaRail 2014, which was held in Johannesburg, we met our loyal old clients and made lots of new friends in railway industry. Based on mutual trust, we strongly believe that we will have Win-Win cooperation in the future.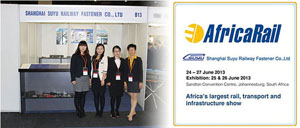 Description:SUYU attended the Africa rail 2013,which was held on25-26 June 2013 in Johannesburg.During the exhibition, more than 300 people visited the SUYU's booth and inquired about railway products. We firmly believe that the communication remarks a good beginning of our business cooperation in future.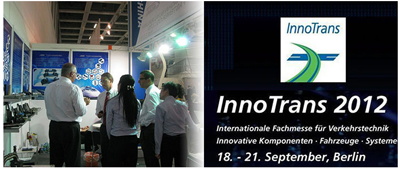 Description:With a large number of reference projects and over 220 transport technology firms, Berlin is the main focus of Germany's transport engineering industry and an ideal venue for InnoTrans, an international platform for buyers and sellers of passenger and freight transport technology. InnoTrans has become established as an international industry showplace focusing on Railway Technology. A full range of rail vehicles are presented in static displays on the Messe Berlin tracks located outside the exhibition halls. Other key InnoTrans features include Railway Infrastructure, Interiors, Public Transport and Tunnel Construction. The place of the Trade Show, Fair and Exhibition has been preferred as Messe Berlin. There is the possibility to uncover the latest developments in Transportation, Logistics, Storage, Cargo, Vehicles, Railway, Travel Catering, Public Transport, Tunnel Construction and Railway Infrastructure at this primary Trade Show, Fair and Exhibition. Approximately 120000 visitors are expected to participate this Trade Show, Fair and Exhibition. 10th International Trade Fair for Transport Technology - Innovative Components, Vehicles, Systems is organized biennially.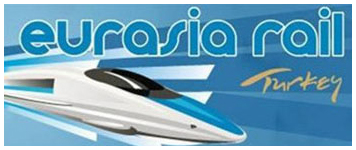 Description:As one of the three biggest railway exhibitions in the world and the only one in the region, Eurasia Rail is the international platform to develop existing relationships and create new collaborations.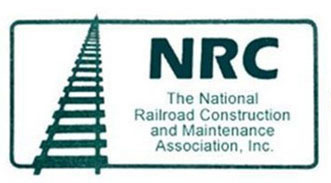 Description:NRC-REMSA Exhibition January 5-7,2011 Marriott Harbor Beach Resort & SpaFotr Lauderdale, Florida
Home Previous page page down Trailer page Page :1/1Page A total of8Records